The tanning industry is a highly competitive industry, one that requires a streamlined system in order to succeed. South Beach Tanning Company has developed one of the most intensive training programs in the industry for both its franchisees and employees. Our system is easy to follow, easy to use and developed in a way that is easy to train others.
Each position in our company, from franchise owners, to management, to staff employees, have their own training manual and workbooks consisting of hundreds of pages outlining their position and duties. This combined with hundreds of forms and procedures ensure that each South Beach Tanning Company is run following our proven and successful system. This guarantees your clients the same great service they expect from a South Beach salon, and keep them coming back again and again.
Training does not end when your store opens. Once open you have full access to the South Beach Management team day and night. This combined with regular ongoing training ensures as we grow so do you.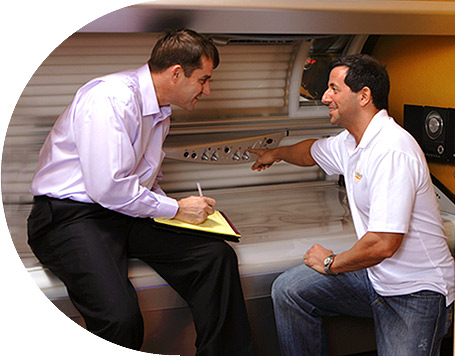 Site Selection
Choosing the wrong location in one of the most common reasons for a business to fail. There are many things to look for in choosing a successful location. The South Beach Management team starts with full demographic evaluations of all potential locations using sophisticated demographic profiling software. From there we will work with one of commercial real estate partners in your area to identify potential locations based on demographics and a host of other criteria.
Once a list of potential locations has been identified a member of our management team will come tour all locations with you and a decision will be made as to which location is best suited for your new business.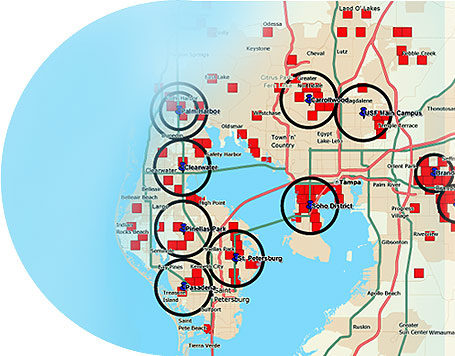 Construction
Building your salon will be the biggest investment you make in your new business and can be the difference in whether you fail or succeed. Why not get it right the first time?
Our construction team has been designing and building tanning salons for almost 10 years. From architects and engineers to contractors we have established and experienced relationships that allow your build-out process to go smooth and effortlessly.
The South Beach Construction Team comes with the experience to manage your project every step of the way. From site selection, to floorplan design, and through the entire construction and equipment installation process you can be assured that your location will be completed on time and on budget.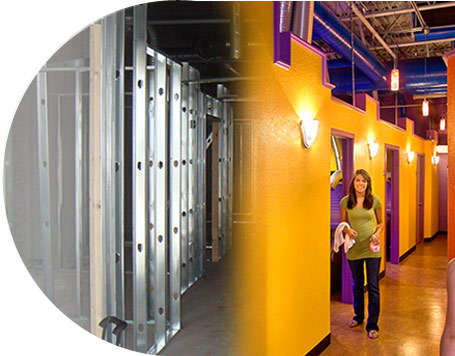 Industry Partnerships
South Beach Tanning Company is partnered with the leaders in the tanning industry. Through exclusive partnerships and agreements South Beach Tanning Company is able to offer its franchisees buying power not available to the ordinary salon owner.
This allows our franchisees to obtain the best national discount pricing on equipment, tanning lotions and supplies. This enables South Beach Tanning Company franchisees to obtain equipment for less and maintain higher profit margins on product sales than its competitors, saving valuable dollars better spent in areas such as advertising and marketing.