You don't need any prior experience in the tanning industry, however we do seek franchisees what have a strong business management and customer service skills. South Beach is now offering an extended Discovery Week where you will actually shadow one of our company-owned locations. This offer is made to financially qualified candidates who have signed all non-disclosure documents. You will still be expected to attend the full training program once you sign a franchise document.
We have established relationships with a number of finance companies which affords us great lease terms for credit worthy candidates. In most cases everything from our modular wall system to our equipment can be leased with as little as 10% to 20% down. For those candidates with exceptional credit and business experience, South Beach also has a flawless history of success with SBA lenders and will be happy to introduce you to a variety of banking sources.
Absolutely! SOUTH BEACH understands that you may want the flexibility to open multiple locations and have complete control of your territory. Multi-unit operators also enjoy a reduced initial franchise fee on locations beyond the first. You are provided a protected territory as part of your franchise agreement, and we can discuss a master area development and multi-unit development during our conversations.
The initial franchisee fee is $25,000. Going forward you will pay a small 6% royalty fee, which is standard for our industry. We believe that this approach allows you to maximize cash flow as you are building your business. In addition, you will pay 2% for national marketing which includes all pre-designed ad material and brochures, coordinated monthly email campaigns your website upkeep and access to our marketing director.
Our initial training program consists of approximately two weeks of classroom and on-site training at a South Beach owned by us in Orlando, Florida. In addition, one of our representatives will be at your site for up to 7 days (to be scheduled around your opening). Your training program is intensive and all aspects of running your tanning salon.
We strongly believe that you will benefit from the relationships that we have formed over the past decade. Our team will work side by side with you to ensure that you maximize your initial inventory purchase with projected sales based on our broad experience of opening new stores in various markets.
We have significant data on the demographic characteristics of our existing customers. We know how far they travel, what their median household income looks like and we understand the general location requirements that give you the best chance for success. Our team will evaluate locations as you provide them to us. In the end, the choice of location is yours, but we would like to have significant input in the process.
Your first location will generally open within 6 months of signing your agreement. If your location has already been identified, the time to open can be reduced considerably.
Yes. We will assist you with all aspects of your opening, and we will be in attendance. We will work with you to develop a customized marketing strategy to promote your opening.
We have an extensive social media policy that we have coupled with best practices in the franchising industry. Since some store owners are better equipped to monitor and manage their social media presence than others, all social media is monitored and actively attended to full time at the corporate level. This eliminates confusion and keeps the brand consistent among our clients, regardless of what market they are in. We will discuss this at length during training.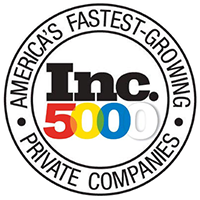 Read more about our 5 keys to success…